Your browser is outdated!
To ensure you have the best experience and security possible, update your browser. Update now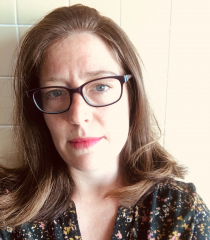 Learn more
About Me
OUTSOURCE YOUR EDITING WORK AND ONLY PAY FOR THE RESULT.

Do you wish to produce a book/ebook, update your website, connect it to social media, translate your business documents, newsletters or your CV?

Whether you are an author, publishing house, business, student, academic or an individual, look no further!

With over 10 years experience in the UK publishing industry, I can help you. A fast and available freelancer, I am always on the look out for new opportunities. Do not hesitate to contact me.
Media & Communication Industry
Content Services
Digital & Print
• Typesetting books, catalogues and flyers
• Creating styles and templates from scratch, following a brief or based on predefined styles
• Generating print-ready PDFs with press quality settings on

• Amending text and images using advanced editing tools directly in unlocked PDFs
• Tagging PDF files with comments and queries
• Transforming Adobe PDF files into ebooks and slide presentations
• Combining PDF files to reveal text amendments
• Extracting, replacing, adding pages to PDF files

• Optimising images for press
• Tweaking images
• Manipulating and amending scanned or PDF text

• Converting graphs, timelines and other numerical-type of illustrations (png, excel or pdf files) into high-quality eps files
• Drawing maps and graphs from screen grabs, pictures or scans
• Designing logos and banners
http://lestitchenfolie.blogspot.co.uk

• Writing posts as regularly as possible
• Branding by designing bespoke banner/logo and web layout using HTML or template
• Retouching/refocusing, optimising pictures to improve fast streaming

Google Analytics, Statcounter

• Analysing followers flow data using Statcounter and Google Analytics
• Increasing blog visibility by participating in forums, tagging keywords, linking to other social websites

Facebook, Goodreads, Google+, Instagram, Pinterest, Ravelry, Tumblr, Twitter
• Formatting layouts using styles and templates
• Using track changes and including comments and queries
• Compiling mathematical formulas, table of contents, indexes, glossary
• Comparing and merging Word documents

• Creating production planning schedules and budget tracking spreadsheets
• Generating graphs

• Designing dynamic presentations